I had a z97M with a cpu G3258 and 4x2g corsair XMS3 (CMX4GX 3M2A 1600 C7) in Dual channell = Everything works fine and also overclocking cpu to 4ghz
Today i replaced the cpu with i5 4670K and the mobo didn't started.
I removed 3 memory stick and the mobo started again.
Also the mobo works with 2 sticks NOT in dual channell (a1 + a2) like in picture: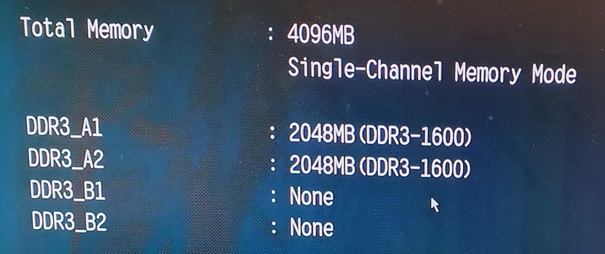 Each other combination fails it seems the mobo reject the dual channell mode and also b1 + b2 in singol channel doesn't work
I'm running the last bios.
I've loaded the defaults bios settings before replacing cpu and after.
I've booted the mobo with all memory slots empty to reset memory motherboard settings.