Hello everyone, hope you could help me with my issue. First off the specifics.
ASROCK Z68m-tix/ht - serial 1AM0X2045450
Intel i3 2100 sandy bridge CPU
4GB Kingston DDR3 1333 RAM KVR13N9S8/4
Working BIOS - P 1.20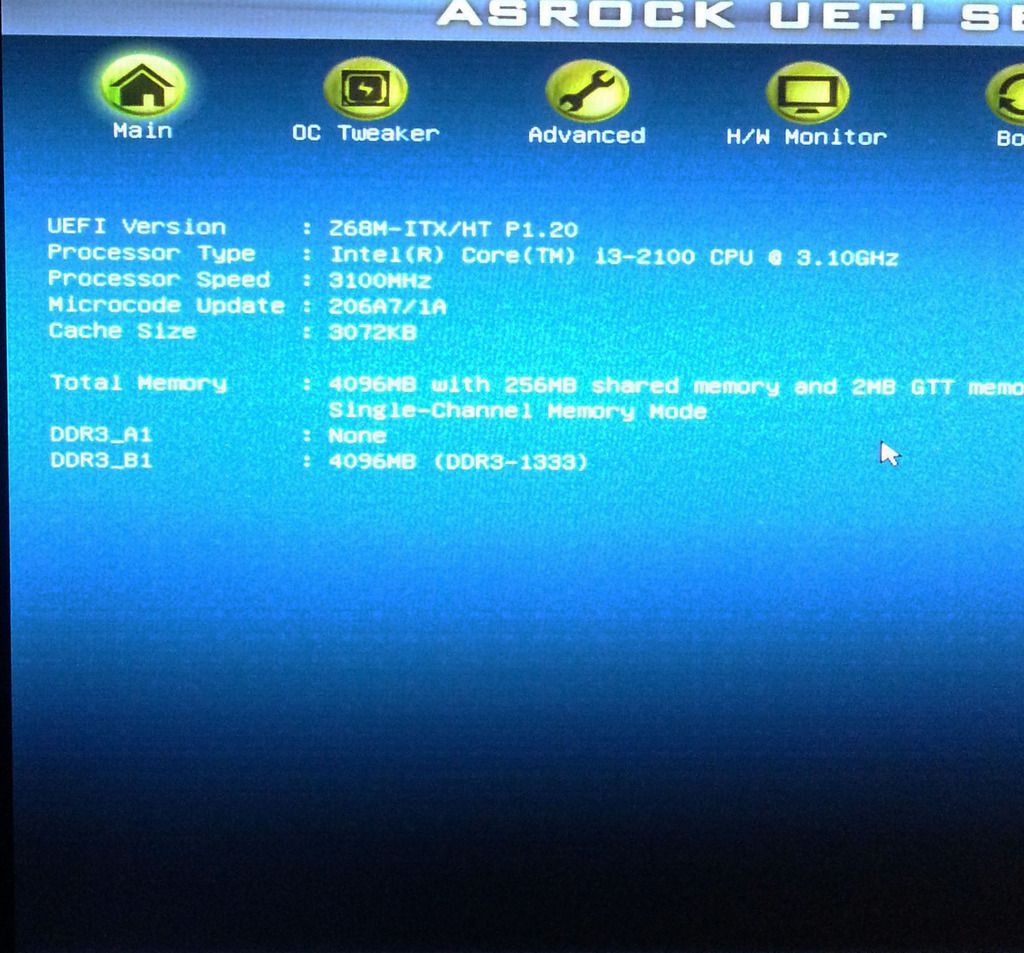 I was able to install windows xp 32bit just fine and everything was working. PC posts and all was okay. However when I installed NVIDIA drivers for GT 720 and placed the GPU in the GPU PCIe socket there would be no display. I removed the card and tried booting and the display works.
I checked the bios and made sure to set priority to the discrete graphics card but it still did not display.
At this point the PC was still working. It just would not display despite fans running when the GPU was installed.
I looked at possible bios update and downloaded latest BIOS from ASROCK website, 2.40. I booted into UEFI and did a bios update through there. Everything seemingly went fine. The progress bar filled and a notification came out indicating update was successful. Then everything went blank.
I thought this was normal and waited. I had the PC on bread board and noted that the CPU fan was turning on and off and there was no signal to the display. After a long while it was still doing this so I had to power it down.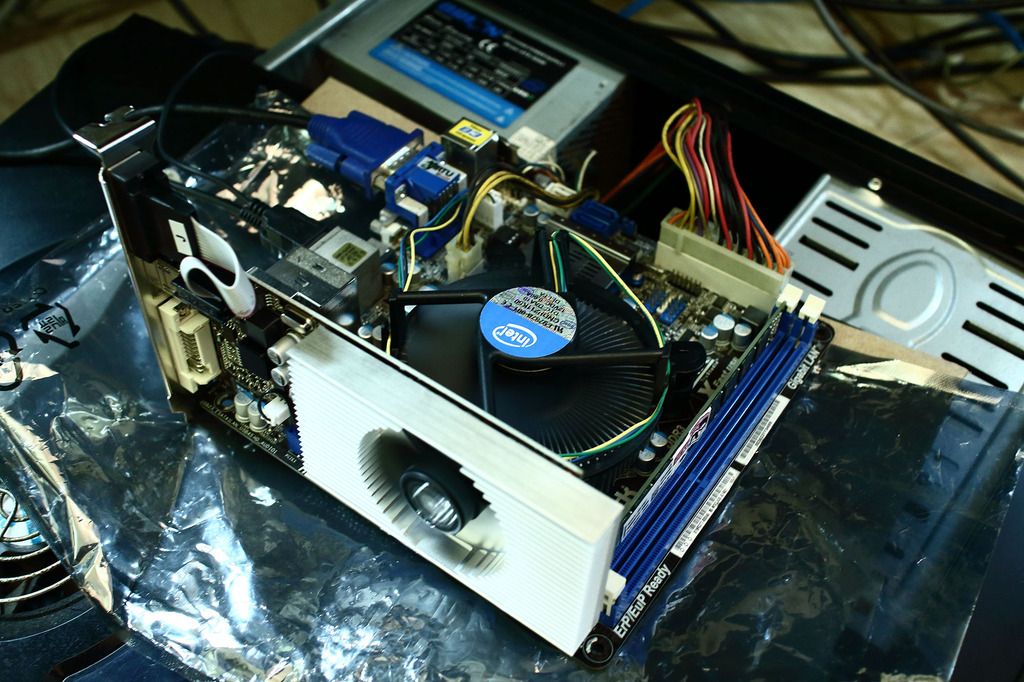 Until now there is no display. I tried to clear CMOS with jumper and taking out the battery as well and leaving it to discharge. I tried making an DOS bootable USB with the ROM file of BIOS version 2.20 from the download page (not sure if I did it right, used RUFUS then put the ROM in the root of USB), but still none of these seems to help and the pc will not post and the CPU fan just turns on and off.
I've sent ASROCK support mail, but there's still no reply.
Any idea what I can do to get this running again?