i have got a new AsRock N68c-GS4 FX for my cube matx setup.
no matter what i do it only says Pcie 16x @ 1.1, even with the gpu-z render test it won't budge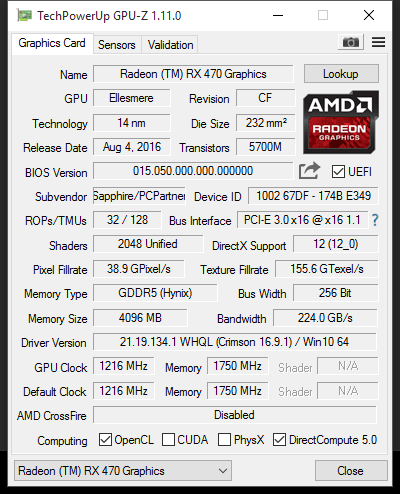 and when you point your mouse pointer at the bus interface it says that it supports pcie 16x @ 3.0 but its only running at 16x @ 1.1
i have tried many thing and can't find the answer. does my motherboard supports atleast pcie 2.0?
specs:
Proc: FX 4100 Black ed. (also i have a 8350 Black ed. still shows as pcie 16x 1.1)
mobo: AsRock N68c-GS4 FX
Ram: 16gb ddr3 gskill 2x8gb
gpu: Sapphire RX 480 reference 8gb
PSU: Cougar SL 500w
any ideas whats wrong all the items are new i have even got them replaced, still same results