Looking good
thank you!!!
Like mentioned in our last Update we continued the work on this project with the reservoir for the watercooling loop.....and like mentioned it will be a custom shaped reservoir in the shape of a half snowflake.
So as first step we cut out a Plexiglas Top and Bottom Layer .....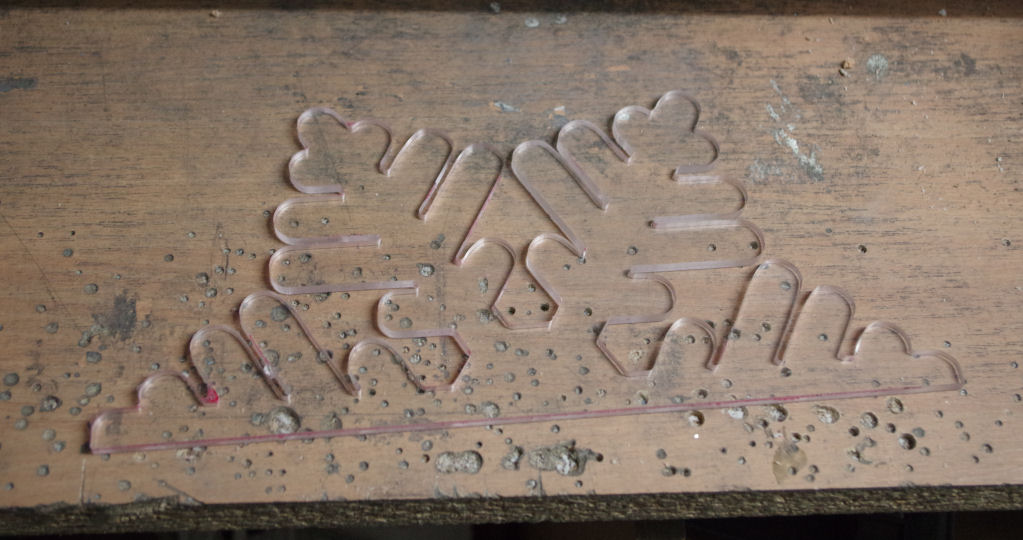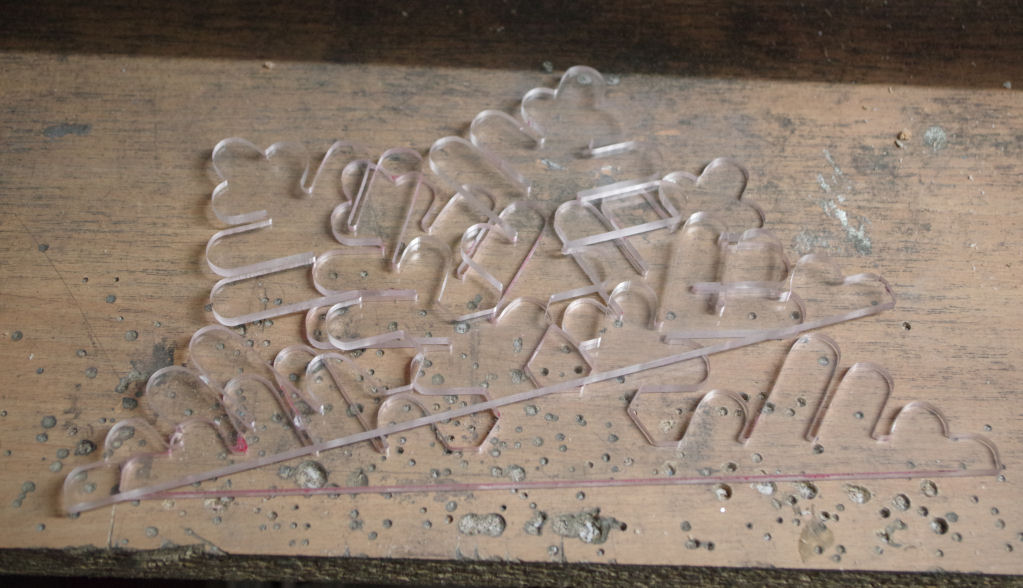 After that we cut out both middle layers with the water channels in them....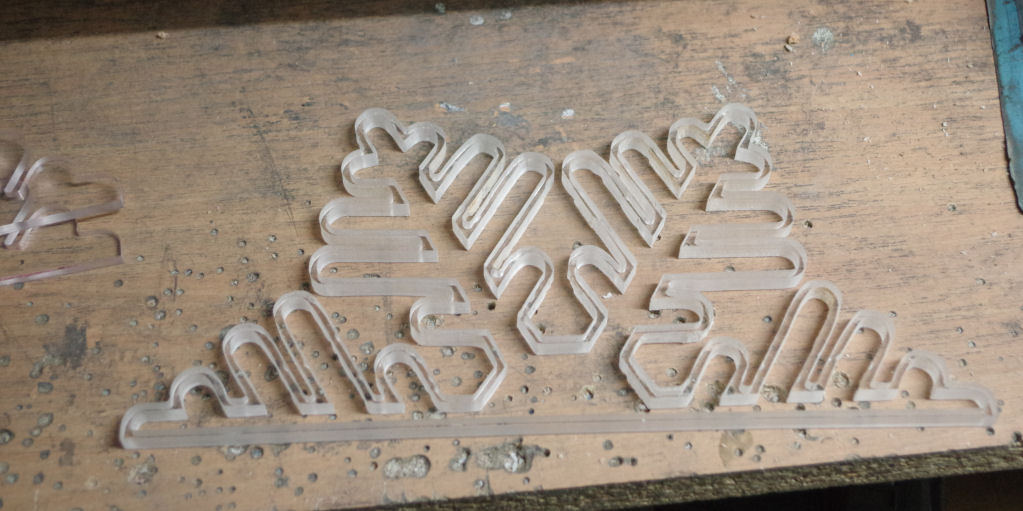 As next we mounted the mainboard & the PSU inside the Case for a first test and to have a quick look at it.....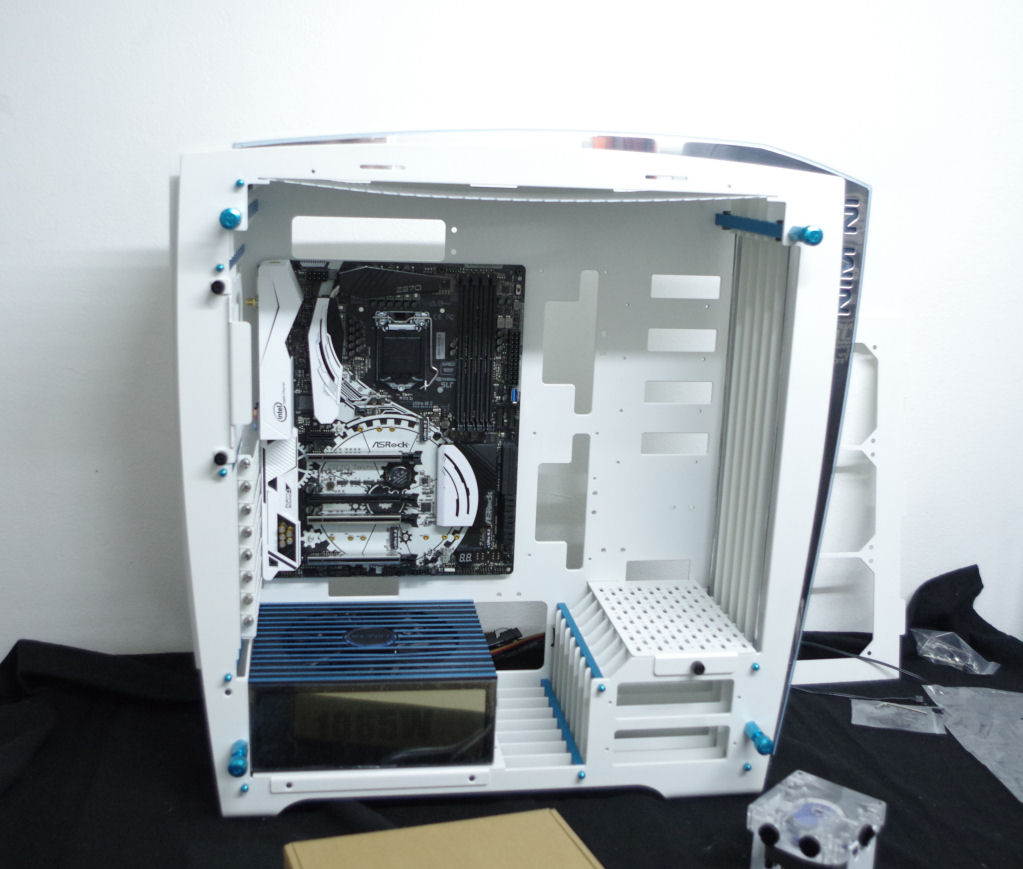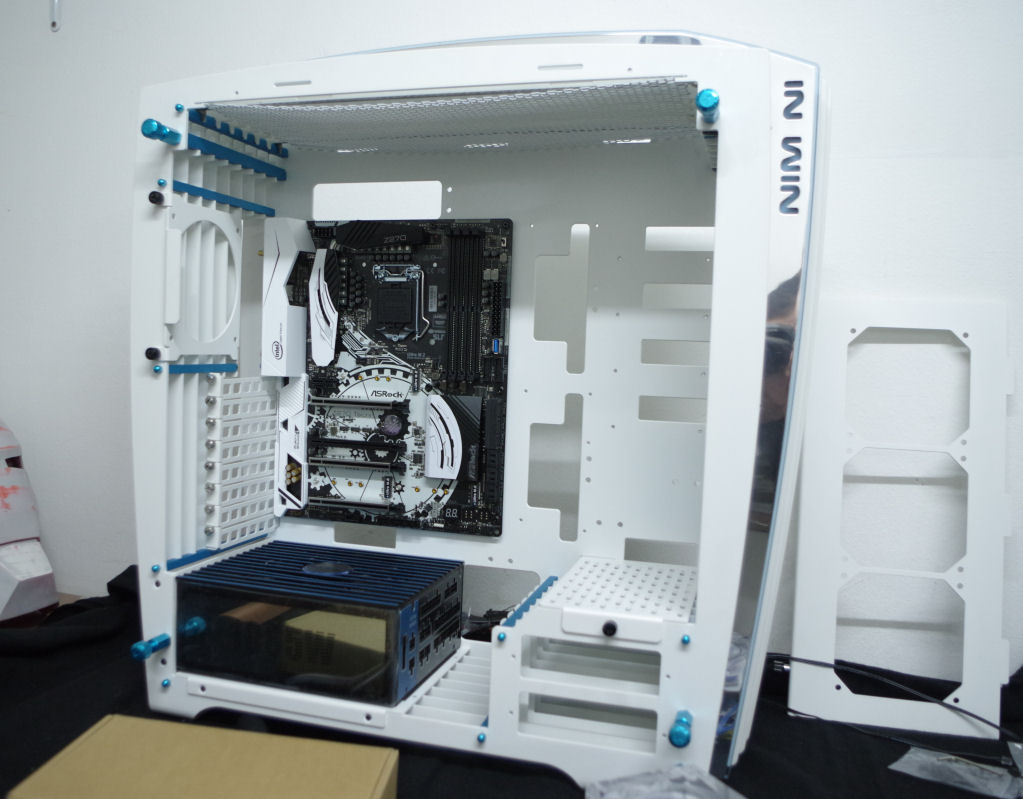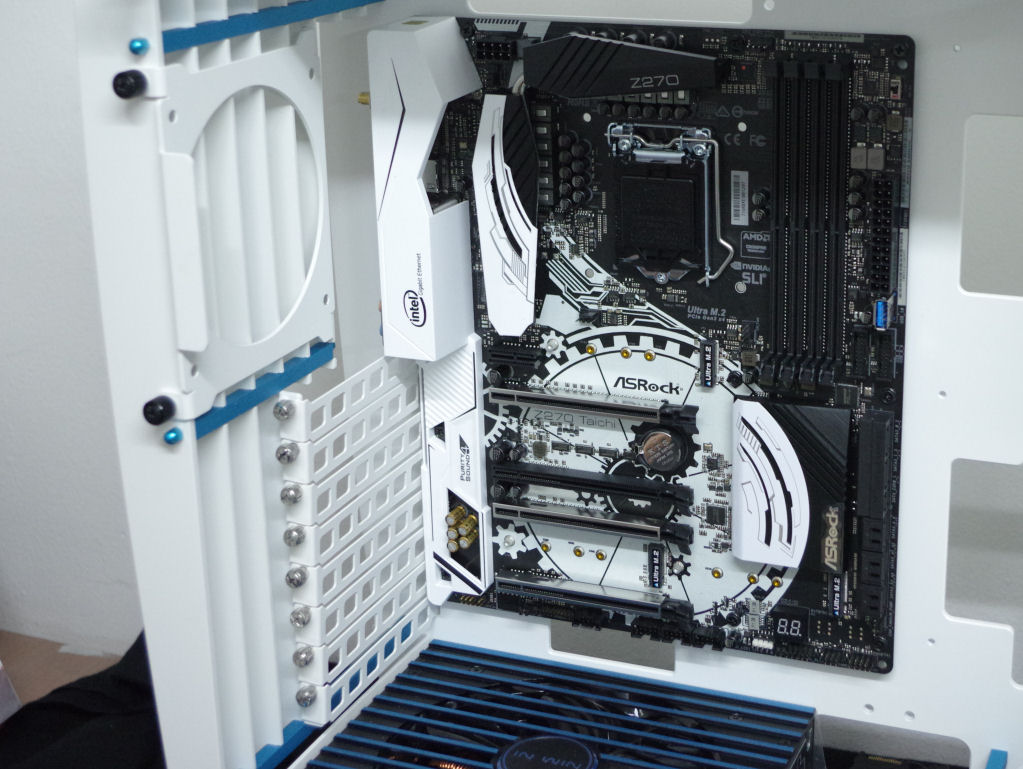 With both parts mounted, we decided that we have to overwork the Color scheme of the PSU a little bit...so we took it out and disassembled it so that we could change the Paint on that Top Plate so that it fits our needs....