Hello.
I noticed a new bios version 1.60 for B450M Pro4 motherboard is posted.
When I click "Download" the download page has a Bios list
with the latest version being 1.50 !
Please fix bios download page for B450M Pro.
Also is the VRM temp bug fixed in this bios version?
Best Regards.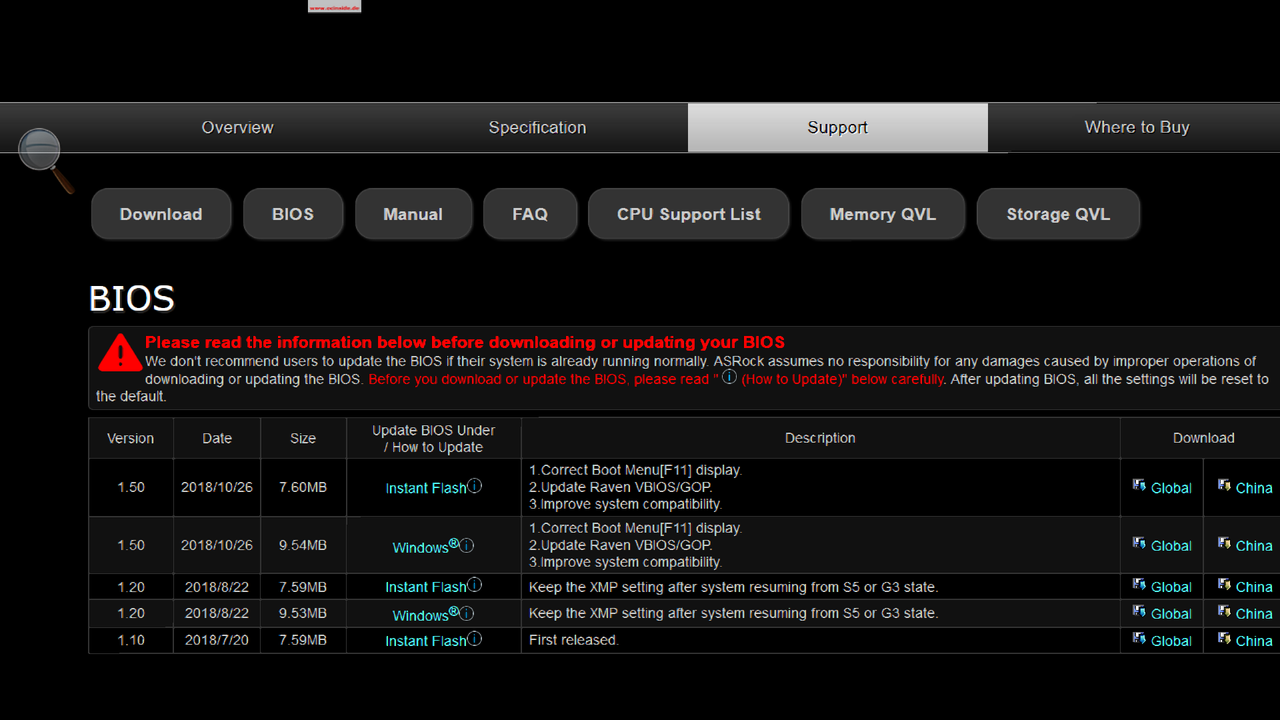 [URL=https://www.asrock.com/MB/AMD/B450M%20Pro4/index.asp#BIOS]B450M Pro 4 Bios Download Page [/URL]