Thanks for the reply.
I did now test the B450M with a Ryzen 5 2600X and 2x Kingston ValueRAM Server Premier (1x, 16GB, DDR4-2666, DIMM 288). Also I needed a gpu - the cheapest I could find was a Gainward GeForce GT 710 (1GB).
Memcheck86+ just spit out gazillions of errors: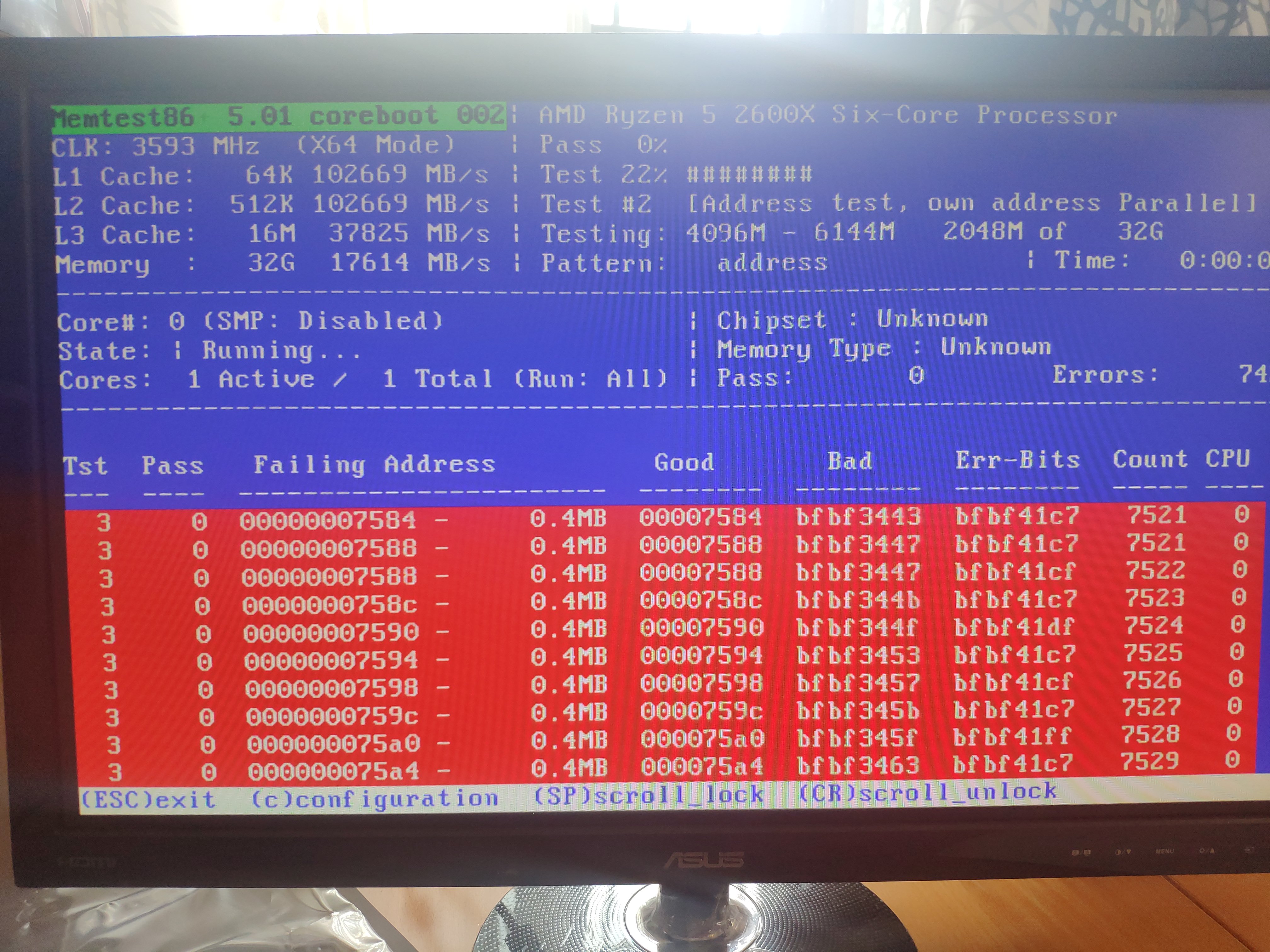 But someone suggested that memcheck86+ might not be up to the task since the hardware is so new.
So I tried out the free version of memcheck86, which spit following out: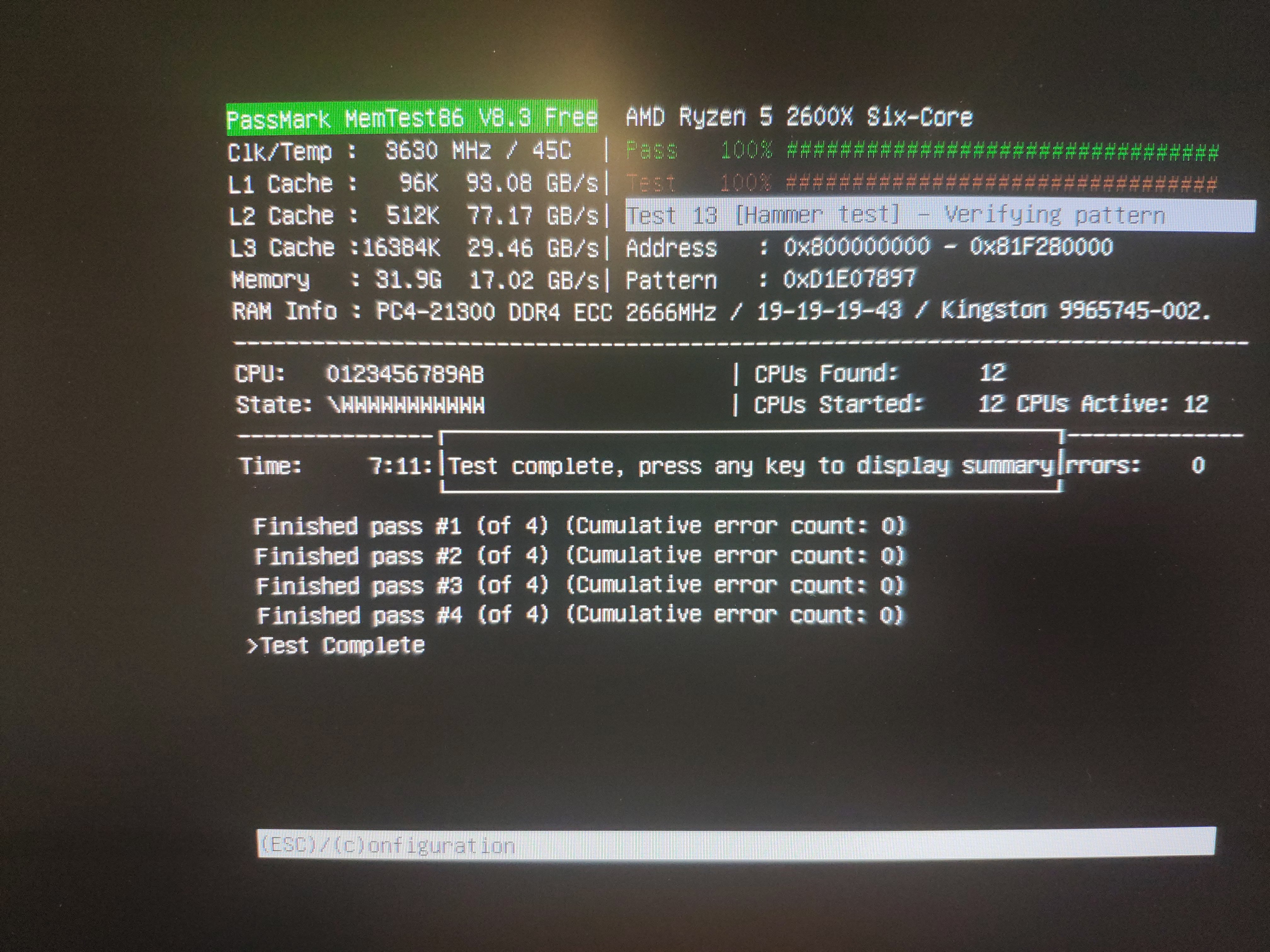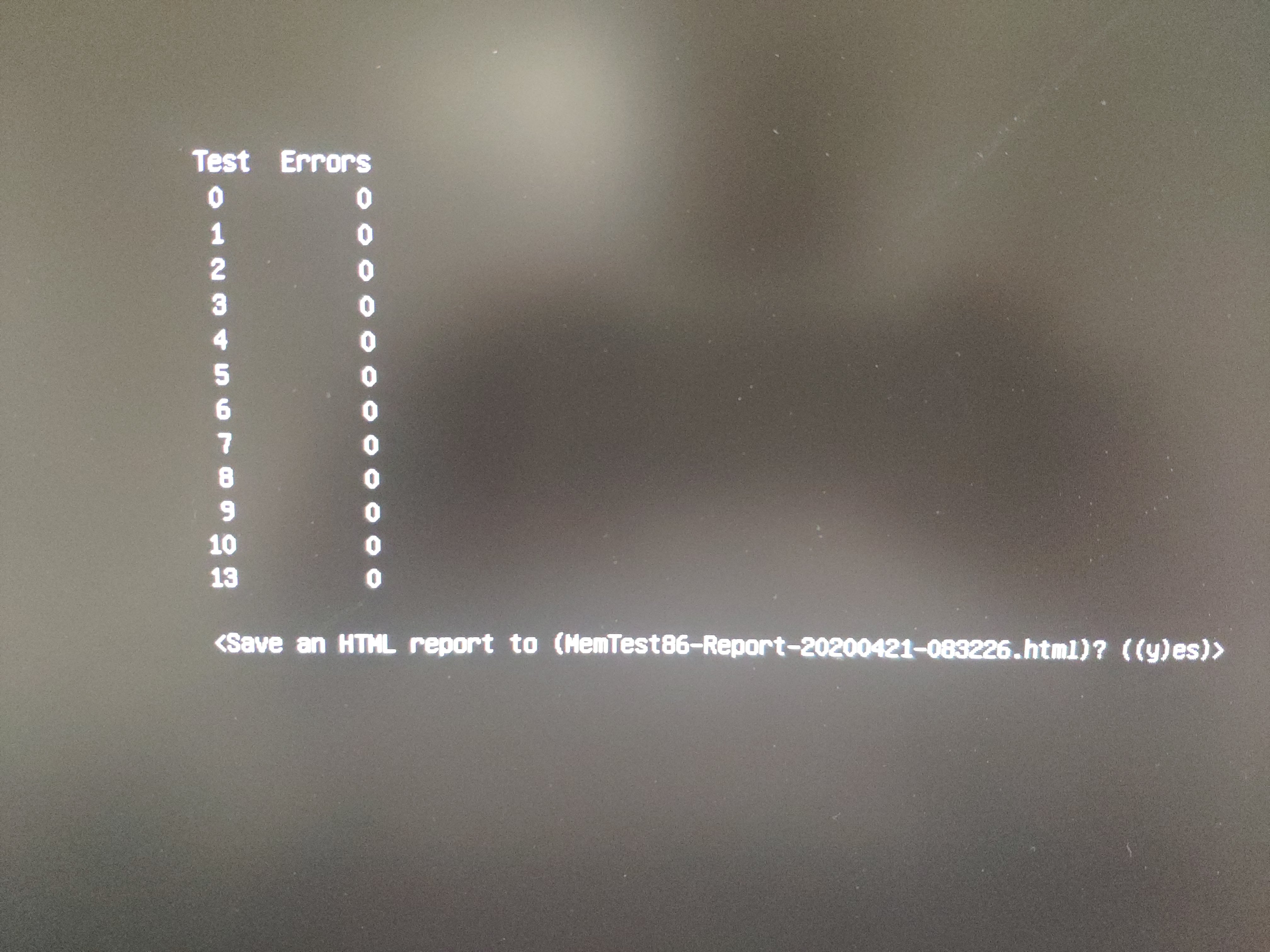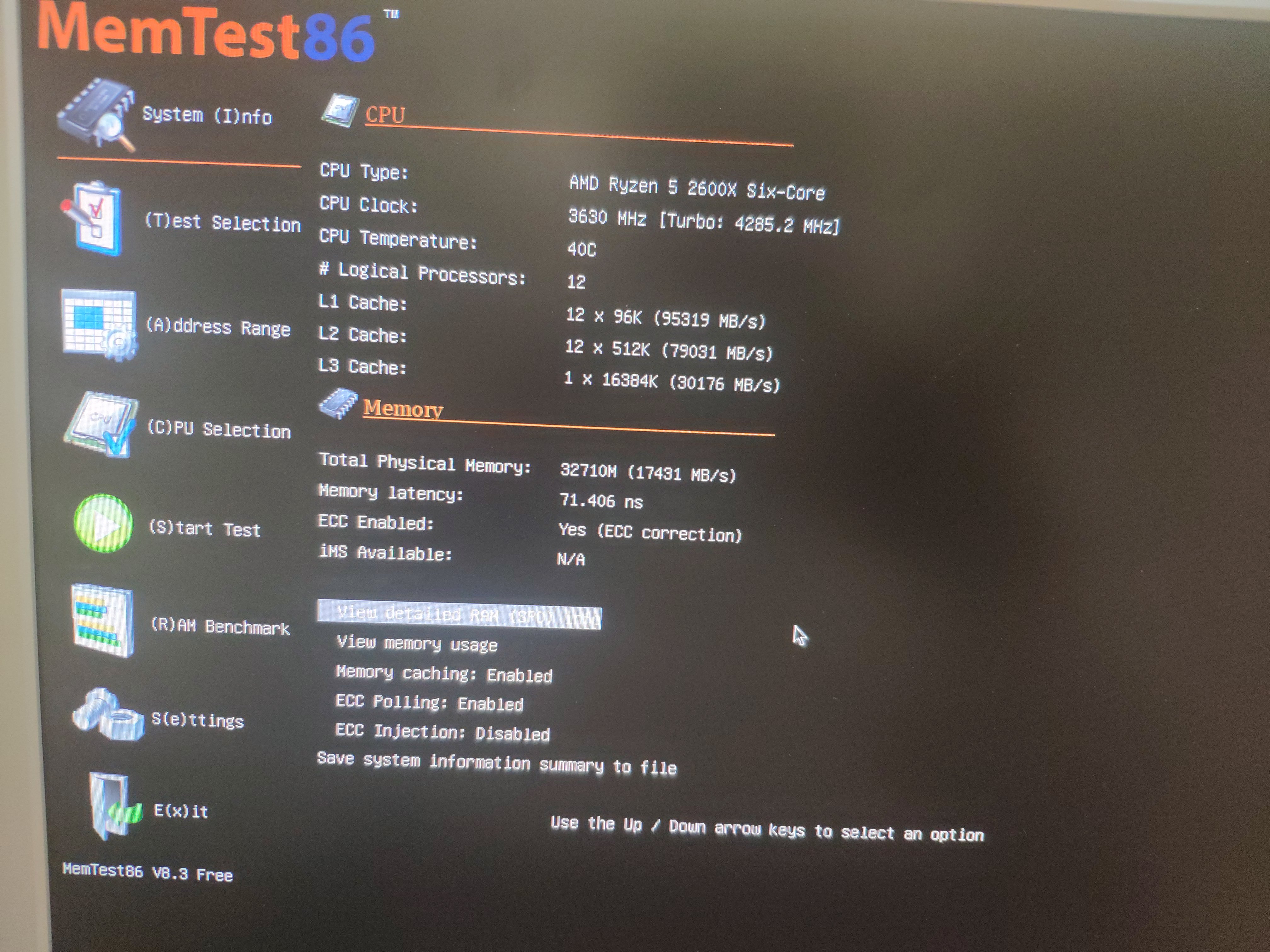 So, it didn't find any error.
If you check the memcheck86+ screenshot you'll notice it doesn't even recognize the hardware correctly (chipset: unkown ; memory type: unknown) while memcheck86 did properly identify ram etc.
So, this combination works with ECC and it spit out no error.