With the AUTO settings: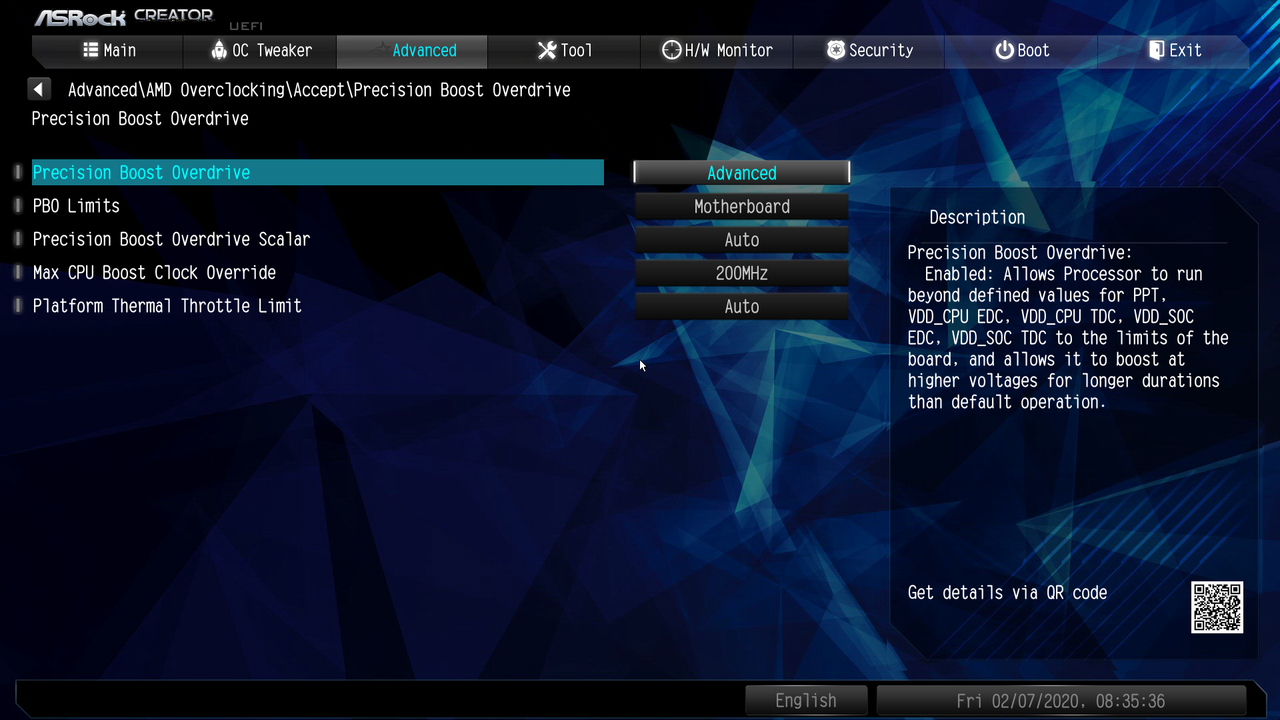 BIOS seems to set:
TDC: 620A
EDC: 670A
PPT: 1000W
But in the practice from those limits are used only:
TDC: 18.6%
EDC: 39.3%
PPT: 20.3%
and the single-core boost keeps hitting to its 4.5GHz barrier: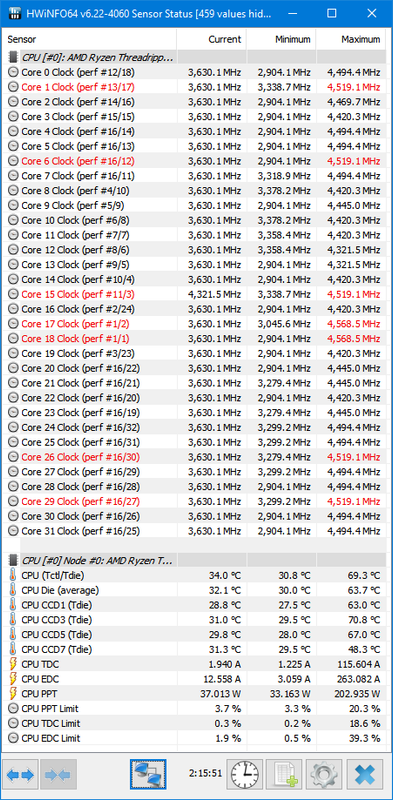 With the water cooling single-thread application is barely raising the CPU temperature and PPT, TDC and EDC has still about 60% room before the limits.
So how to allow BIOS to OC single-core boost e.g. to 4.8GHz?